A Band of Jones was formed in 2014 by brothers Ryan(drums) and Justin Hill(bass) and their first cousin John Spears(guitar/vocals). The guys grew up in a north Mississippi Apostolic Pentecostal church where they learned to play old hymns and standards by ear. Once in their teens, the trio branched out into other genres including contemporary Christian and Christian Rock. In fact, the guys' first musical endeavor was in the mid-2000's as a Christian Rock band covering  songs from Third Day, Audio Adrenaline, and Dc Talk among others as well as some original material John had began writing.
                    After a handful of shows, the fellas stopped playing and focused on their personal lives. Each of them got married and started families and careers. Although the guys remained close, it wasn't until 2014 that the trio came back together; this time to record a garage demo of a few country songs that John had written. The guys decided to call themselves A Band of Jones, as an ode to the trio's grandparents. However, after a couple of shows and a 5 song homemade EP, the guys once again went on hiatus to focus on other things. 
                In 2016, after getting some traction with his original songs on social media including having a few songs recorded by other artists, John decided to call on the guys again. Ryan Hill once again agreed to play drums, however bassist Justin Hill was unable to commit due to family and career obligations. Enter Clifton, TN native, Charlie Dicus. 
                Charlie, a reputable bassist, had been working at a local music store in Savannah, TN that happened to host a Songwriter event that John took part in. It was there that John and Charlie became acquainted. After a couple of impromptu jam sessions at the store, John approached Charlie about playing bass in the band. He agreed and A Band of Jones was back in business. 
                The band released their first single, "High at Home", in 2018. Then in 2019, after adding Bradley Crawford(guitar) and Luke Braudway(guitar/vocals) to the lineup, the guys recorded their debut EP at Farmhouse Studio in Moscow, TN. The EP was released in Sept 2020 and featured the singles "Strait Time" and "Good as Gold" which both garnered local attention and radio play, as well as a Live from Farmhouse version of "Room at the Cross" which has become a fan favorite. 
                In February 2021, the band announced plans for a full length album. In April 2021, "Does It Have a Radio", the first single from their upcoming album, was released to rave reviews and has received consistent airplay at multiple radio stations across the southeast. The video for "Does It Have a Radio" has been featured on multiple media outlets including the country music powerhouse media outlet Country Rebel. 
                Since the release of "Does It Have a Radio", the guys have released 3 more singles including fan favorite "Katie" and their latest, "The Man I Need To Be".  The band has had the honor of opening  for Jeff Bates, Doug Stone, and Emily Ann Roberts as well as headlining multiple area events and festivals.
The guys cite a list of influences across multiple genres including artists such as  Third Day, George Strait, The Old 97's, John Mayer, Everclear, Audio Adrenaline, Waylon Jennings, Merle Haggard, Metallica, Creed, Lori McKenna, Elmore James, Jamey Johnson, and many more. Their broad range of influences, unique perspectives, and relatable lyrics help to give A Band of Jones a sound all their own and has helped them to quickly grow a passionate fanbase that is continually expanding.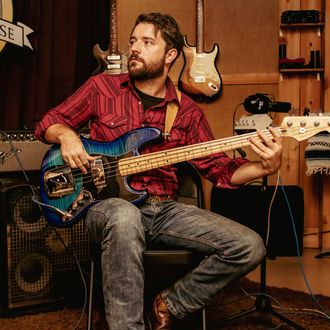 Charlie Dicus
Bass/Vocals
Clifton, TN native Charlie Dicus, has been playing music since he was young. Charlie draws from his eclectic taste in music to bring a passion and creativity to the table that is hard to find. In addition to being a stand out on bass, Charlie is also an accomplished guitarist, songwriter, and vocalist.
John Spears
Guitar/Vocals
A husband and father of three, this Glen, MS native is not only a competent guitarist and vocalist, but an accomplished songwriter as well. John penned all the songs for the debut A Band of Jones record, Living the Dream. In addition, he has landed multiple songs with other independent artists.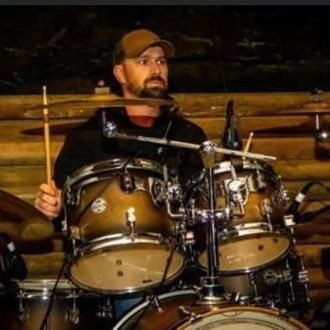 Ryan Hill
Drums
Walnut, MS native Ryan Hill began playing drums at age 5. After being given an old set, he taught himself to play by listening to all genres of music on the radio. As a result, Ryan has a unique style that sets him apart from others. In addition to being a drummer and guitarist, Ryan is a devoted husband and loving father of 2 girls.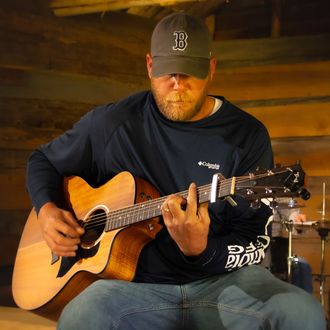 Bradley Crawford
Guitars
Bradley has been playing music in and around his hometown of Walnut, MS since he was a kid. As a husband and father of 2, music comes second only to his family. Bradley joined A Band of Jones in late 2019 and has since made quite an impact with his intricate acoustic work and traditional country electric style.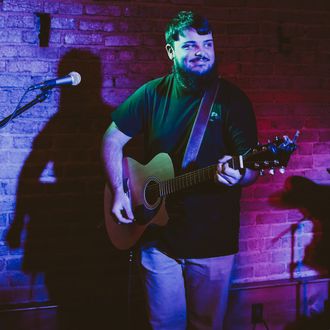 Luke Braudway
Acoustic/Vocals
Luke Braudway hails from Goosepond, Mississippi. He plays acoustic guitar and lends stellar harmonies while also taking lead on a few. Luke began playing music and singing at a very young age and contributes his love of performing to his musical family.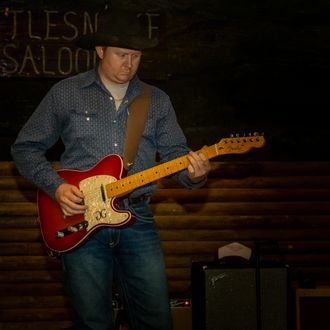 Tim Garvin
Lead Guitar
Former rodeo cowboy turned farmer, Tim Garvin, has played guitar as long as he can remember. His love of traditional country music and southern rock has shaped his playing style into a gritty mix of chicken pickin' and bluesy rock. When Tim doesn't have a guitar in his hands, he works the family farm with his wife and son.